Timothy Flanagan of MassMutual Carolinas Among Charlotte's Most Admired CEOs
CHARLOTTE, N.C. – Timothy C. Flanagan, Jr., CLU, ChFC, CFP®, ChSNC™, CFBS, President of MassMutual Carolinas, a general agency of Massachusetts Mutual Life Insurance Company (MassMutual), has been selected as one of Charlotte's "Most Admired CEOs."
This Charlotte Business Journal award recognizes established local leaders who have a strong vision for their companies, have shown commitment to culture in the workplace and made significant contributions to the Charlotte community.
"I am honored and humbled to receive this recognition and to share this honor with so many talented and amazing local executives," said Flanagan, a third-generation financial services professional who has served as the CEO of MassMutual Carolinas since 2004. "Our firm's associates inspire me to consistently challenge myself to go above and beyond, to always do my best, to lead by example, to give back to the community, and to always work on becoming a better version of myself. I am very grateful for my amazing team of staff and advisors who help me thrive as their leader and make my job incredibly rewarding."

About MassMutual Carolinas
MassMutual Carolinas specializes in a broad spectrum of financial services that enables the firm to offer comprehensive strategies to individuals, families and businesses for risk management, asset allocation, estate planning, cash flow and wealth accumulation.
Securities products and services are offered through qualified registered representatives of MML Investors Services, LLC, Member SIPC. 4350 Congress Street, Suite 300, Charlotte, NC 28209. (704) 557-9600. The firm serves clients in North and South Carolina. More information is available at https://carolinas.massmutual.com/.
Founded in 1851, Massachusetts Mutual Life Insurance Company (MassMutual) is a leading mutual life insurance company that is run for the benefit of its members and participating policyholders. The company has a long history of financial strength and strong performance, and although dividends are not guaranteed, MassMutual has paid dividends to eligible participating policyholders consistently since the 1860s. With whole life insurance as its foundation, MassMutual provides products to help meet the financial needs of clients, such as life insurance, disability income insurance, long term care insurance, retirement/401(K) plan services, and annuities. In addition, the company's strong and growing network of financial professionals helps clients make good financial decisions for the long-term.

CRN202102-243368
# # #
MassMutual refers to Massachusetts Mutual Life Insurance Company
Walker PR Group is not a subsidiary or affiliate of MassMutual or its affiliated companies.
CONTACT:
Chelsea Smith – MassMutual Carolinas – 704-557-9600
Jenni Walker – Walker PR Group – 704-649-6571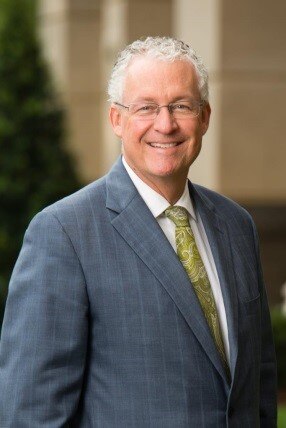 Timothy Flanagan