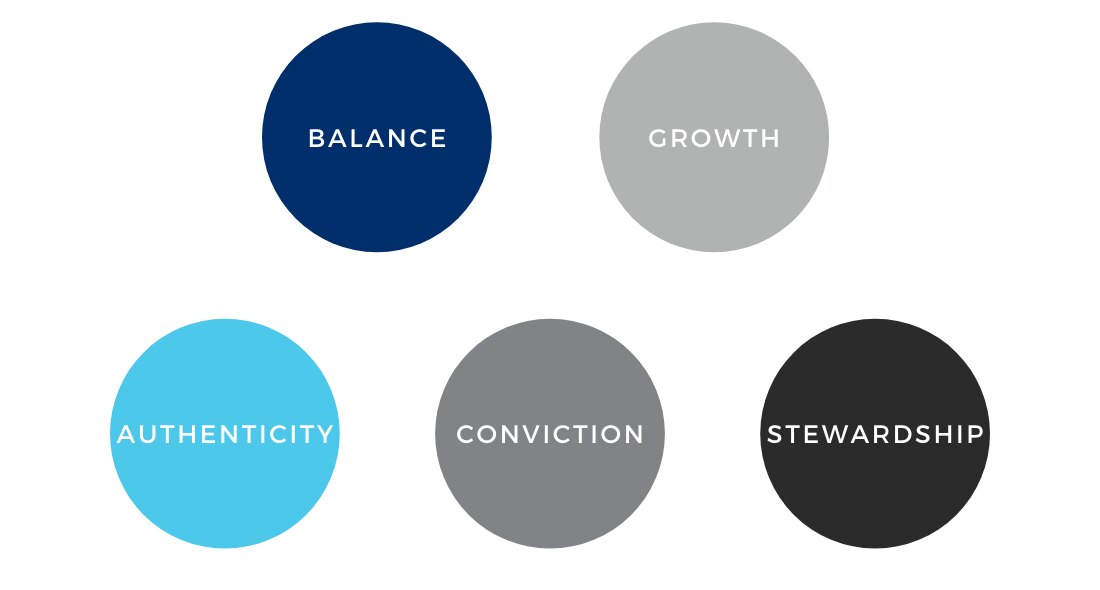 Balance: Personal and professional success is achieved through working on the mind, body, and spirit simultaneously. We believe in the development of the complete person.
Growth: We believe life is richest outside our comfort zone. We never quit on getting better as an organization, as individuals, and as leaders. We are always working on becoming better versions of ourselves.
Authenticity: We are unique, genuine, and strive for transparency. We fulfill our commitments, we act in alignment with who we say we are, and we work to build and sustain high trust relationships.
Conviction: We are all in. We provide our clients, advisors, and team members the greatest opportunities to reach their goals. We focus on what is truly important to those around us and support their calling.
Stewardship: Every day we act responsibly with our time, talents, and resources to enhance the lives of our community, clients, financial professionals, and team members.

CRN202102-244205