Hands & Feet Organization
Our mission is to be a light in our community and live out our faith in God through the sharing of our time, talent and treasure.
Since 2018 we've served a multitude of organizations around the Carolinas with our time, talent, and financial donations. With 459 hours served and over $83,000 donated since 2018, Hands & Feet is dedicated to the growth of our community and giving back when we can. We're thankful we've been able to serve the organizations below and many more in the Carolinas.
Habitat for Humanity – Charlotte
Winston Salem Street School
Southeastern Guide Dogs
Fashion & Compassion
Patriots Path
Humane Society
Taylor's Tale
Food Bank of Central and Eastern North Carolina
Charlotte Rescue Mission
The Exceptional Foundation of Charlotte
The Heartest Yard
The Arthritis Foundation of the Carolinas
The American Heart Association
Teen Health Connection
Jimmy Core Foundation
Thompson Child and Family Focus
Crosby Scholars Community Partnership
Refugee Student Ministry – Hickory First Baptist Church
Union County Education Foundation
Zabs Place
Autism Society of North Carolina
Hickory Museum of Art Dress for Success
By Grace Alone Ministries
Salvation Army
Serve to Lead
Harris YMCA
Anuvia Prevention & Recovery Center
The Isabella Santos Foundation
We had the best time supporting The Isabella Santos Foundation! It's incredibly inspiring to see our community come together to raise funds and awareness to make a difference in lives affected by cancer. Thank you to everyone who joined our team and ran alongside us!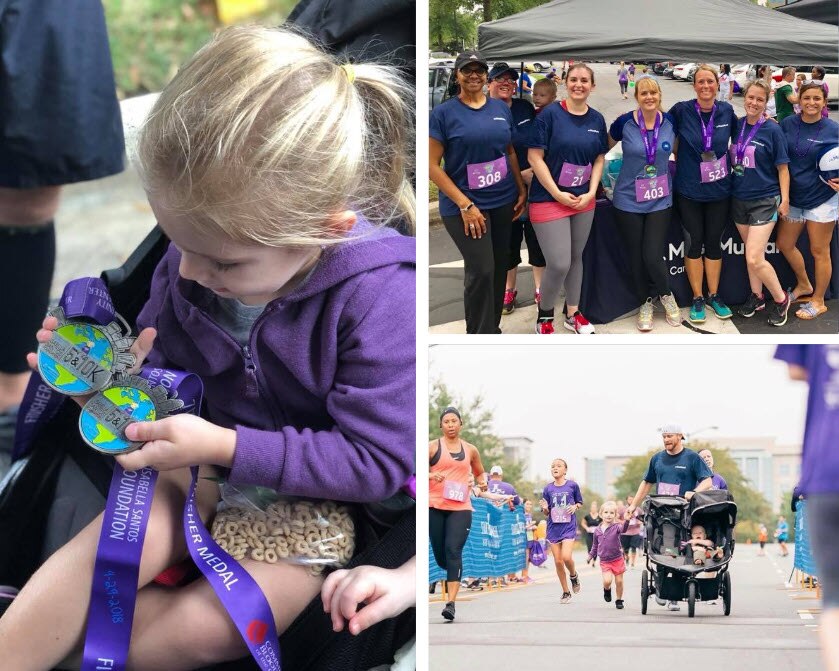 Charlotte Family Housing
Our interns alongside a few members of our leadership team had the privilege and honor to serve at Charlotte Family Housing. What an incredible organization that is making huge strides in ending family homelessness. Thank you for having us and for all you do!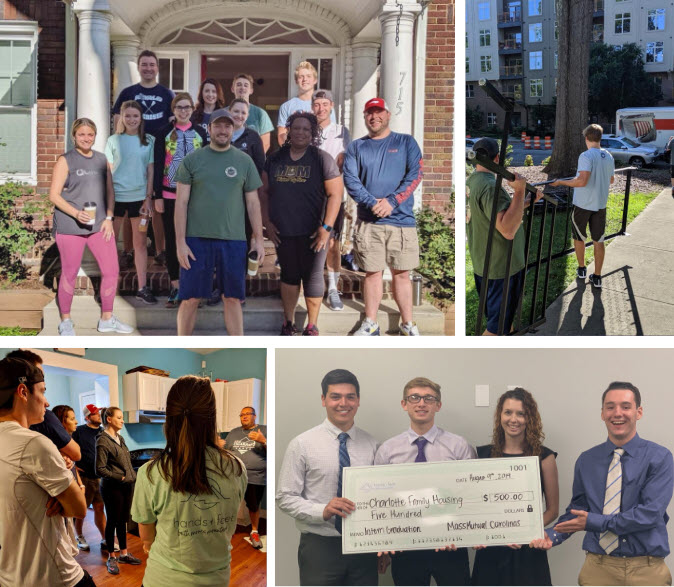 Love Inc. Charlotte & Robert E. Mcnair Elementary School
We love coming together to help those in need! In Charlotte, we did some painting with Habitat Charlotte. In Greensboro, we were able to contribute to the Memorial Garden at the Ronald E. Mcnair Elementary School. It was a great day giving back through our Hands & Feet organization. We're grateful to everyone that came out and volunteered!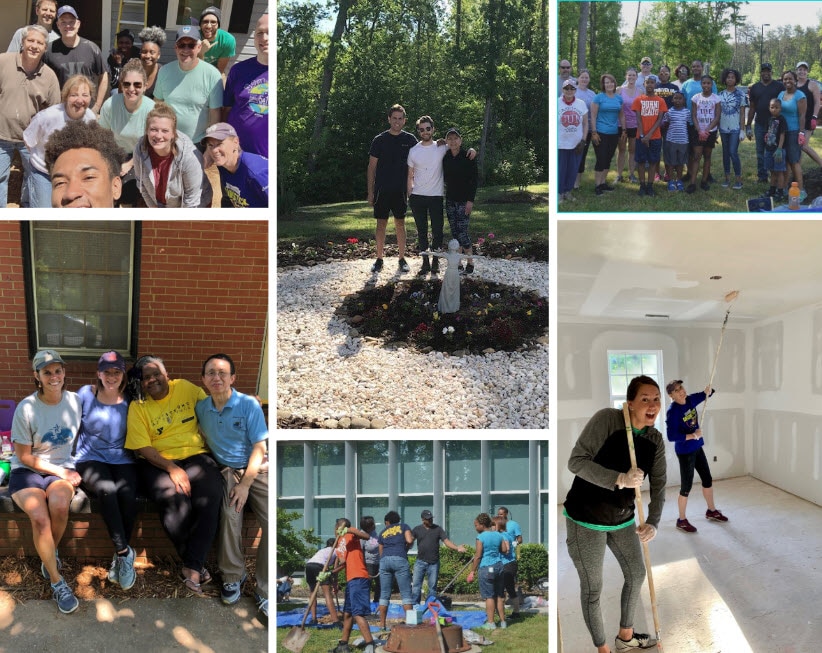 Rise Against Hunger
821 million people in the world don't get the food they need to live a healthy life. This morning we packaged over 10,000 meals to support Rise Against Hunger and their commitment to END hunger.