Massmutual Carolinas & Spaugh Dameron Tenny Join America's Toothfairy Smile Drive To Collect Oral Care Products For Children In Need
CHARLOTTE, NC – Tooth decay is the most common chronic untreated disease in America, making it difficult for millions of children to eat, focus in school, and smile. One reason for the prevalence of decay is the lack of basic oral care products in many low-income homes. To raise awareness of the importance of oral health and collect oral care products for children in need, America's ToothFairy launched its national Smile Drive campaign in 2014. Since then over 1.8 million oral care products have been distributed. To give children the basic tools they need for a healthy smile, Spaugh Dameron Tenny, LLC will hold a Smile Drive in Charlotte, NC.
Local community members are invited to visit Capitol Towers South Park located at 4350 Congress Street, Suite 300 between March 1st and March 13th to drop off donated oral care products. Donated toothbrushes, toothpaste, floss and mouth rinse will be delivered to Bless Back Worldwide for children and youth in need.

With the Smile Drive comes friendly competition. MassMutual Carolinas & Spaugh Dameron Tenny, LLC has challenged Pinnacle Financial Partners to collect donations through the community. Spaugh Dameron Tenny will be hosting an event on March 14 where the winning team will select a song for their opponent to dance to.
Community members donating to the Smile Drive are encouraged to share their experience by snapping a photo and using the hashtag #ATSmileDrive on Facebook, Twitter or Instagram.
For more information about this Smile Drive and how community members can participate, contact Molly Holbert at 704-557-9649 or mollyholbert@financialguide.com.
"We are so grateful that caring individuals and volunteer groups across the country are helping ensure children receive the oral care products they need through the America's ToothFairy Smile Drive," said Jill Malmgren, America's ToothFairy Executive Director. "The participation of Spaugh Dameron Tenny, LLC will help promote healthy smiles for local children while providing youth the tools they need to prevent the pain and embarrassment associated with tooth decay."


About America's ToothFairy
As a resource provider, America's ToothFairy increases access to oral health care by supporting nonprofit clinics and community partners delivering education, prevention and treatment services for underserved children. Since its inception in 2006, America's ToothFairy has distributed more than $19 million in donated products, educational materials and financial grants to improve oral health outcomes for children and youth in need. For more information, visit AmericasToothFairy.org.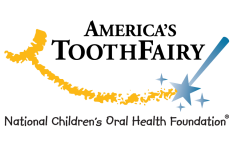 4108 Park Road, Suite 300
Charlotte, NC 28209
www.AmericasToothFairy.org
Contact: Jan Badger, Communications Manager
Phone: 704-719-9068
Email: communications@ncohf.org
CRN202012-241192