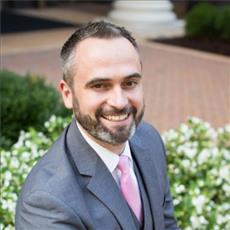 Kevin Monaghan
Financial Advisor
Professional Story
Focus Areas
Insurance Strategies, Business Owners, Retirement Income Planning, Retirement Strategies
Biography
Educated at Siena College in Albany, and Bond Uni in Australia, Kevin began his career in Rochester, N.Y. for a highly successful financial planning practice where he worked alongside his father in deferred compensation.
Kevin then moved to Baltimore, where he traded stocks, bonds, options, and commodities at T.Rowe Price.
Taking a break from the business sector, Kevin briefly worked as a writer's assistant for one of NBC's top comedies, "The Office" and "Parks & Recreation".
He returned to Financial Planning when he moved to China and spent 7 years building one of the largest Financial Expat Consulting firms that was purchased by the deVere Group.
Currently based in Charlotte, N.C., Kevin founded Intuitive Compensation Group where he uses his skills of working with American business owners and Chinese partners to inform owners and partners in the US of strategies to help protect, incentivize, and compensate other owners and/or key employees.
Today, Kevin makes live appearances all over the country and helps business owners, partnerships, business brokers (buyers & sellers), and key employees align their goals with workable compensation models that incentivize over time without running into some of the roadblocks of giving away equity, or being stuck with a minority stake in a company where you can't control dividend distribution.
CRN202207-267436
Check the background of this investment professional on FINRA's BrokerCheck
MassMutual Carolinas Office