The Down Syndrome Association of Greater Charlotte Receives $10,000 MassMutual Foundation Grant
10/12/2020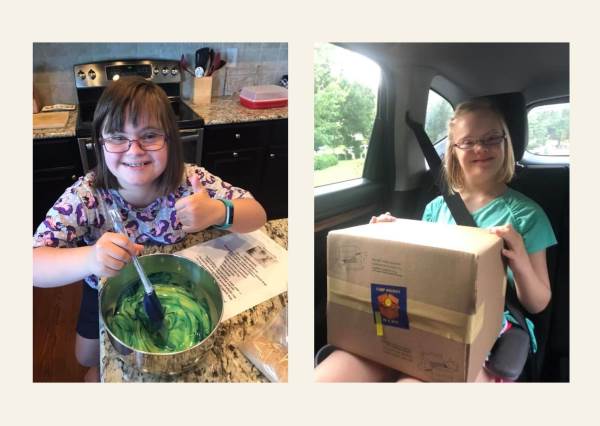 The Down Syndrome Association of Greater Charlotte, a non-profit family organization, has received a $10,000 grant from the MassMutual Foundation as part of a national Community Service Award (CSA) program. The Down Syndrome Association is one of thirty-two organizations nationally to receive an award. The MassMutual Foundation made the grant as a tribute to the volunteer efforts of Andrew Spafford, Chartered Special Needs Consultant with A Special Needs Plan.
"We are stronger when we come together as a community, and our Community Service Awards program recognizes a group of MassMutual financial professionals who embody this spirit, working with members of their respective neighborhoods, towns and cities, helping nonprofits with which they are involved grow and thrive," said Dennis Duquette, Head of MassMutual Community Responsibility and President of the MassMutual Foundation. "We are proud of the time and energy Andrew dedicates to better his community and delighted to support the great work MassMutual financial professionals do with organizations across the country."
The mission of The Down Syndrome Association of Greater Charlotte is to enhance the quality of life for all people with Down Syndrome by empowering individuals, families and professionals with information and support through education, social programs and community partnerships.
This grant will help The Down Syndrome Association of Greater Charlotte continue to serve and support its community during this pandemic. The organization pivoted its in-person programming and services to a virtual platform in the spring and reached 47 families through its Camp Holiday in a Box this summer. It also offered two educational sessions for parents regarding IEP Success as the school year began in August.
Spafford has been with A Special Needs Plan for 10 years. He has been committed to the Down Syndrome Association since 2012 and has dedicated countless hours of time and talent to help the organization grow and flourish.
"I am very pleased that my dedication to the Down syndrome Association has been recognized by the MassMutual Foundation," said Spafford. "This grant will provide much needed funding to continue supporting our community through their critical services and support including the First Call Program, Support Groups and virtual programming that includes yoga, occupational therapy activities, music therapy and more."
CRN202208-216182