High Point Financial Advisor Earns Specialized Professional Designation
05/02/2019
High Point, NC – Lee Aldridge, a financial professional with MassMutual Carolinas, a general agency of Massachusetts Mutual Life Insurance Company's (MassMutual), has earned the Financial Services Certified Professional (FSCPÒ) designation to help more community members achieve their version of the American Dream.
The demand for sound financial advice is on the rise, particularly given the current research which shows one in three compatriots believe the American Dream is a thing of the past1 The study also reveals the main priorities necessary to make the promise of the American Dream a reality:
Achieving financial security/independence

Enjoying a comfortable retirement

Helping children get an education
"Financial security is at the core of the American Dream, and Lee has made it her mission to make sure clients don't feel like it is beyond their reach," said Timothy Flanagan, President of MassMutual Carolinas. "The FSCP designation marks a significant professional milestone and reflects Lee's commitment to creating holistic, long-term financial solutions to help clients achieve their own version of the American Dream."
The American College in Bryn Mawr, PA awards FSCP designations to professionals who pass a rigorous program designed to uncover and address comprehensive long-term needs of clients. Lee is also a member of the American Business Women's Association, Piedmont Estate and Business Planning Association, and serves on the Finance Committee Board of Wesley Memorial Church. As someone who goes above and beyond for the community and embodies authenticity, conviction, and stewardship, Lee received national recognition as MassMutual's 2018 "Live Mutual" award recipient.
To learn more about how Lee can help community members achieve their version of the American Dream, please contact Lee Aldridge at 336-908-7600.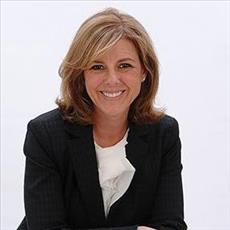 About MassMutual
MassMutual is a leading mutual life insurance company that that is run for the benefit of its members and participating policyowners. MassMutual offers a wide range of financial products and services, including life insurance, disability income insurance, long term care insurance, annuities, retirement plans and other employee benefits. For more information, visit www.massmutual.com.
Lee Aldridge is a registered representative of and offers securities and investment advisory services through MML Investors Services, LLC. Member SIPC. OSJ – 4350 Congress St., Suite 300, Charlotte, NC 28209 (704) 557-9600.
CRN202104-246683
---
12018 State of the American Family Study, MassMutual